Although the battery life of the iPhone 13 series mobile phones has generally improved, the charging aspect is still "not attractive" and there is no progress. Wired fast charge up to 20W, magnetic wireless fast charge Magsafe up to 15W.
In addition, Apple officially confirmed that, like last year's iPhone 12 mini, the maximum wireless charging power of the iPhone 13 mini is only 12W, because the iPhone 13 mini/12 mini has a small body and poor heat dissipation.
Although it may be disappointing to hear that the smallest iPhone charges slower than MagSafe, it does extend battery life. Apple says that compared to the iPhone 12 Mini, your battery life can be extended by up to 1.5 hours, so you may not need to charge the 13 Mini frequently.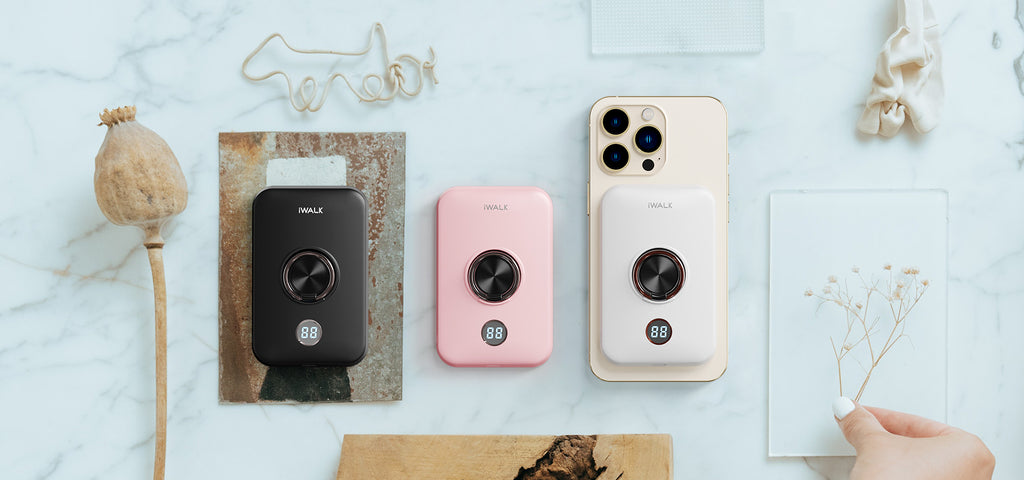 In other words, the battery life of the 13 Mini is shorter than other iPhone 13 models, and it can still be used up quickly. The size and usage of iPhone 12 and 13 Minis are very simple. If you use your phone all day, the smaller battery in the Mini may not be enough.
This year's iPhone 13 mini, 13/13 Pro, and 13 Pro Max have battery capacities of 2406mAh, 3095mAh, and 4352mAh, respectively. Compared with the previous generation 2227mAh (iPhone 12 mini), 2815mAh (iPhone 12, iPhone 12 Pro) and 3687mAh (iPhone 12 Pro) Max, all models have increased.
This means that under the same conditions, the charging time of the iPhone 13 series will also increase slightly. According to actual measurement, equipped with a 20W charging head, the iPhone 13 Pro Max can charge up to 50% in 35 minutes. However, it takes approximately 1 hour and 45 minutes to fully charge. This is very disappointing in the smartphone industry, as most products can be fully charged within 30 minutes.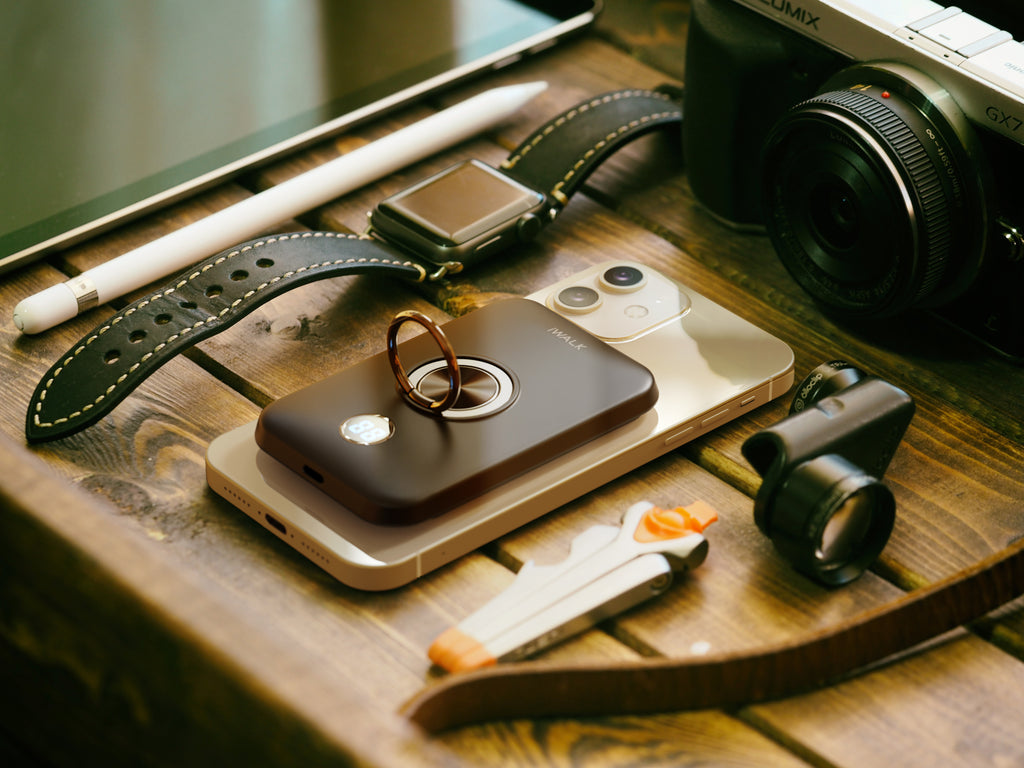 Is the battery life of iPhone 13 better than iPhone 12?
The battery life of the iPhone 13 is significantly better than that of the iPhone 12. In fact, this may be the biggest reason for upgrading from iPhone 12.
Apple has equipped each of its iPhone 13 models with a larger battery than the previous generation of iPhone 12. This, combined with Apple's A15 bionic chipset, helps each iPhone 13 have a longer-lasting battery.
Apple claims that the battery life of the iPhone 13 mini and iPhone 13 Pro should be 1.5 hours longer than that of the iPhone 12 mini and iPhone 12 Pro, respectively, while the battery life of the iPhone 13 and iPhone 13 Pro Max should be as high as 2.5 hours, respectively.
Is there any difference between MagSafe on iPhone 13 and iPhone 12?
No, it's no different. From the iPhone 12 series to the iPhone 13 series, Apple has not changed MagSafe in any way. They still use the exact same accessories and still charge at the same maximum charging speed. iPhone 13, iPhone 13 Pro and iPhone 13 Pro can all be charged with a maximum power of 15 watts through MagSafe, while the maximum charging power of the iPhone 13 mini is 12 watts.
How do you choose a portable wireless phone charger for your iPhone?
You can wirelessly charge iPhone safely and easily with any wireless charger. You can wirelessly charge an iPhone 11, iPhone Xs Max, or iPhone 8 with the same charger, for example. Your iPhone charges at regular speed at the very least, which is just as fast as with a cheap wired charger. The special Apple MagSafe functions like extra fast charging and magnetic attachment only work for iPhone 12 and 13 models. All other iPhone models charge at regular speed with MagSafe.
iWALK has created possibly one of the most beautiful and sleek portable wireless phone charger. It can charge your iPhone alongside other devices at the same time, while still taking up very little space on your desk or nightstand.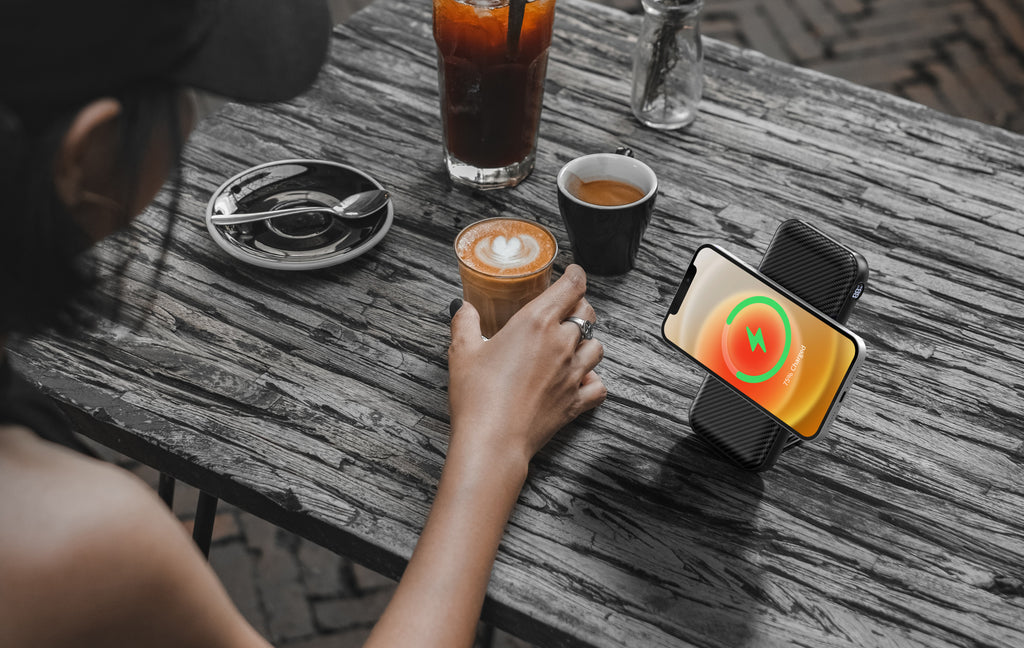 iWALK 6000mah pocket juice wireless portable charger specifically for iPhone 13/iPhone 12 wireless charging with unique Mag-Suction technology (stronger magnetic and nano adsorption) make charging easy. Portable wireless phone charger support 7.5W iPhone 12 fast wireless charging.Also supports 5W,10W and 15W Max wireless charging and USB-C 18W PD input and output. Magnetic power bank built in special finger ring holder designed to hold your iPhone 13/iPhone 12 in place and also makes it be carried conveniently while talking on your iphone.
iWALK 20000mah magnetic power bank fast charging refills iPhone 12 to 60% within 30 minutes. It can charge 4 devices simultaneously and reach a total 22.5W output. Full charging this cell phone replacement batteries with 18PD charger takes 6H. Portable wireless phone charger deliberately comes out for iPhone 13/iPhone 12 series, featuring both fast wireless & wired charging; simultaneously, it has 2 QC & 1 PD output, able to charge Samsung, Huawei and other Android phones at high speed.