Product Description
Product reviews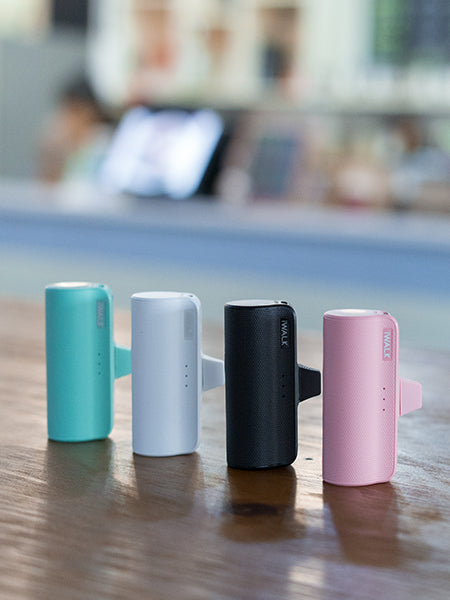 Small and charges quickly with no extra cord needed
it's pure perfection for girls who have very little space in their bags. Specially at night when you use small clutches. This charger not only saves space but also you don't need to deal with the extra cables.
This little charger has a built in lightning connector which works only on Apple products with that kind of connector. It fits on the bottom of the phone, and is not as bulky as other portable chargers. Fully charged, it could give about 70% charge for an iPhone X/13/12/11.
You can still use my phone while charging it. This small phone charger is a must have when your phone is running low on battery just take your small portable charger out and salvation
Charger for Apple Family iPhone
iPhone 14/14 Plus/14 Pro/14 Pro Max/iPhone SE
iPhone 13 Pro Max/13 Pro/13/13 mini
iPhone 12 Pro Max/12 Pro/12/12 mini/ SE (2nd)
iPhone 11 Pro/ 11 Pro Max/ 11
iPhone XS/ XS Max/ XR/ X
iPhone 8/ 8 Plus
iPhone 7/ 7 Plus/ SE (1st Gen)
iPhone 6s/ 6s Plus/ 6/ 6 Plus
Great for on the go for constant charging
Input: 5V/1.5A ,Output: 5V/1.5A, Size: 2.8*1.6*0.9 in ,Weight: 0.16lb
Product Capacity: 33500mAh (3.6V/12.06Wh)
Got almost a full charge on iPhone 13/12/11 (started at 20% and charger died at 90%)
No need to remove iPhone case to charge.