Product Description
Product reviews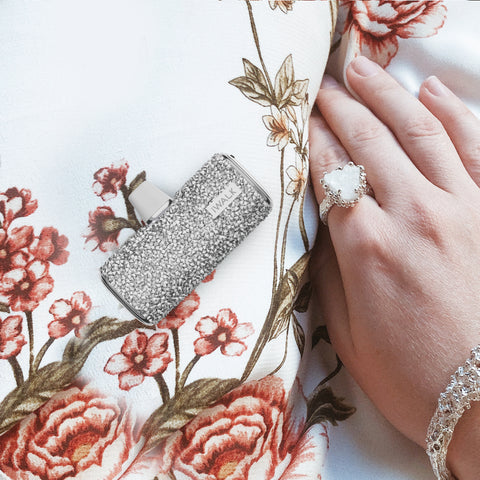 it's gorgeous bling bling bling! suuuuuuper cute!
iWALK Mini Portable Charger 4500mAh Ultra-Compact USB C Power Bank
High quality and Shiny Design:
The charger is Very blingy and beautiful. The portion that plugs into your phone has a silicon cover to protect it when you are not using it and the cover is attached to the charger so you won't lose it.
Easy to Use:
Perfectly compatible with Phone, Just plug into your phone and charge. It's pretty useful for someone that sometimes just want something portable that you can carry about with ease to charge your phone.
Special designed for any phones with a USB C Socket at the bottom such as:
Samsung: Galaxy Z Flip3, S21, S20, S10, S9, S8, Galaxy Note20 Ultra, Note20, Note10, Note9, Note8, Galaxy A52, A42, A32, A12
Moto: Motorola Edge, Moto G Power, Moto G Stylus, Moto G100, Moto G Play, Moto G Fast
OnePlus: 9 Pro, 9, 8T, 8 OnePlus N200, N100, N10
LG:G2, G3, G6, G6 Plus, V30
Google: Pixel 6 Pro, 6, 5a, 5, 4a, 4, 3a, 3