1. The iPhone 14 may be Apple's last handset with a Lightning port
According to Ming-Chi Kuo, Apple is planning to switch from Lightning to USB-C when it launches the 2023 iPhone, the first change to the connector in more than 10 years. Kuo notes that the move to USB-C "could improve iPhone's transfer and charging speed in hardware designs, but the final spec details still depend on iOS support." It was previously rumored that the iPhone 14 Pro would support USB 3 speeds (5Gbps), which would be faster than the current port (480Mbps) but still slower than the iPad Pro and Air (10Gbps).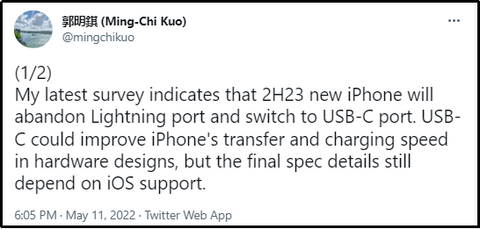 Regardless of whether the Apple phone will switch from Lightning to USB-C, it is always wise to use a wireless power bank. If you use a magsafe charger for iphone, it is no need to worry about the charger cable.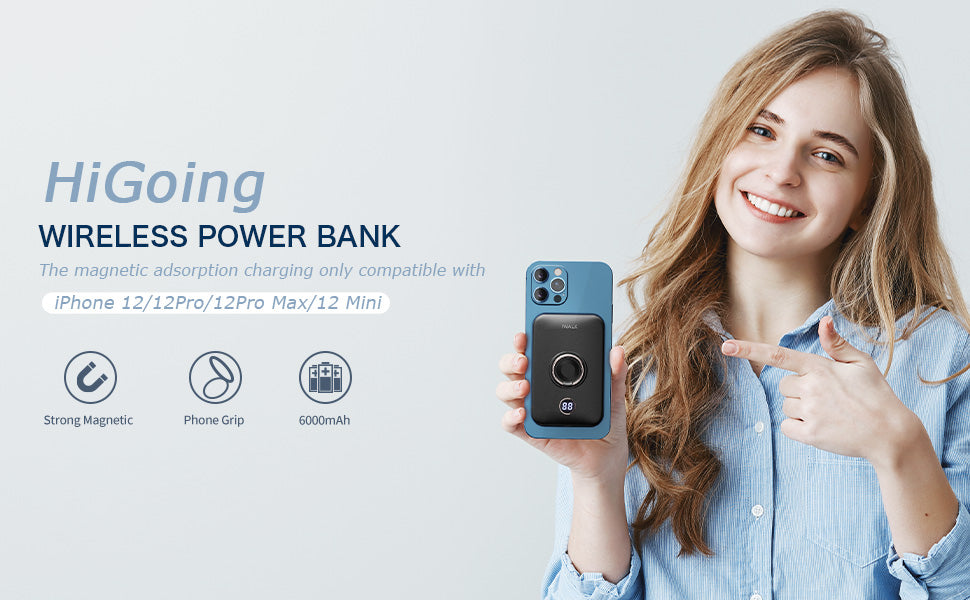 2. Full Range of iPhone 14 Color Options Revealed
According to a recent rumor, the iPhone 14 and iPhone 14 Pro models will be available in a refreshed range of color options, including an all-new purple color.
Compared to the selection of color options available with the iPhone 13 mini and ‌iPhone 13‌, the ‌iPhone 14‌ and ‌iPhone 14‌ Max are alleged to be available in the following colors:
iPhone 13 mini and iPhone 13 : black、white、blue、red、pink、green
iPhone 14 and iPhone 14 Max : black、white、blue、red、purple
Phone 13 Pro and iPhone 13 Pro Max:black、white、gold、blue、green
iPhone 14 Pro and iPhone 14 Pro Max:black、white、gold、purple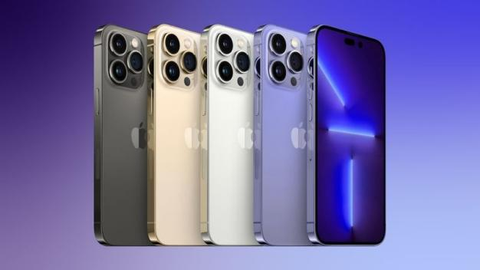 3. Apple's new patent: Apple Watch watch with removable battery
According to Apple Insider, Apple is working on ways to move the battery in the Apple Watch to provide haptic feedback to the wearer.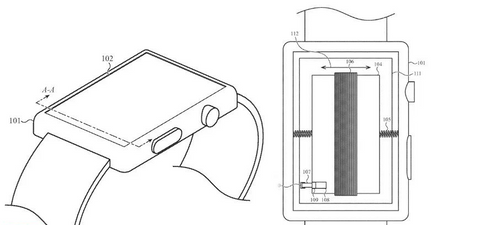 Apple is continuing its efforts to make the Apple Watch thinner to eliminate the need for a separate Taptic engine. Apple wanted to see if it could allow the battery to do double duty as a source of haptic feedback.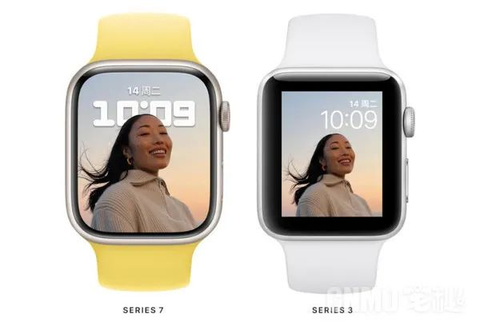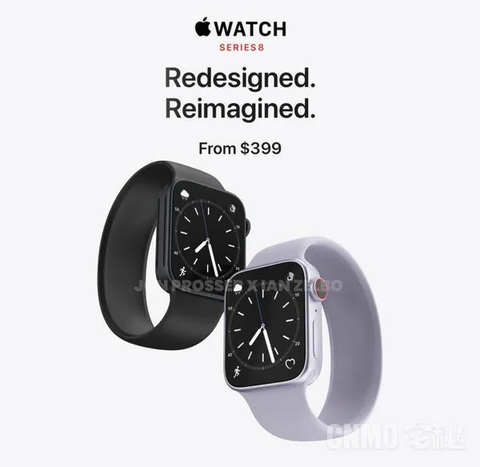 Apple Watch Series 8 is expected to launch this year.
These are what we'd like to see: better battery life, skin temperature reader, blood glucose reader, blood pressure monitor, microLED display, touch ID, Even larger sizes.
As you have a iWatch, there is one more device that needs to be charged every day. If you forget to charge it accidentally, it is really a headache. This iWALK portable charger is a good choose to charge your Apple Watch. It can charge both iphone and Apple Watch.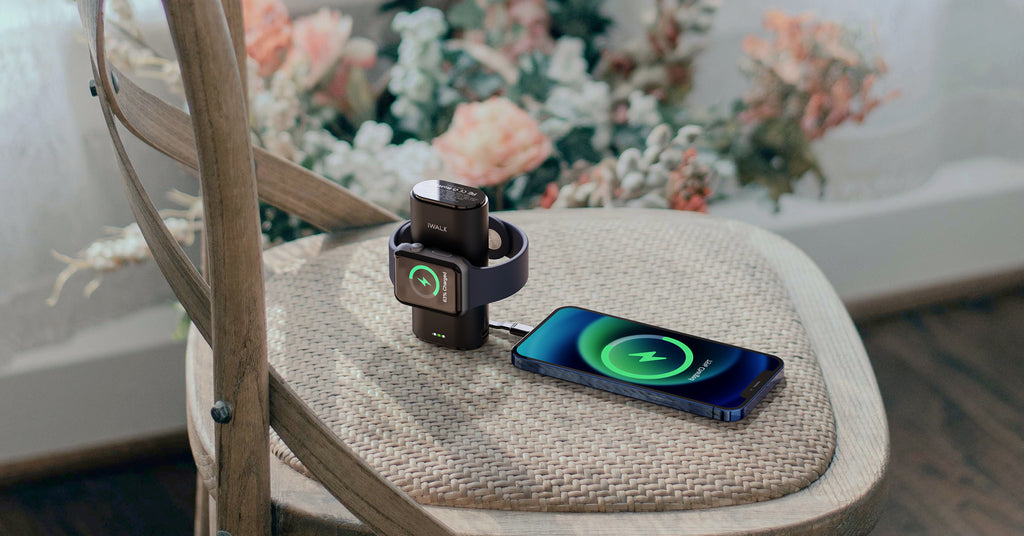 4. Yuantai signed e-paper screen on iPhone?
According to the Chinese media Economic Daily, Apple has partnered with the services of the Yuantai company to add a new feature to future iPhones: two additional screens on the back of the device. More specifically, these are e-paper screens - Yuantai's specialty - of the kind found on e-readers.
This type of technology has the advantage of minimal consumption, and these screens would be used to display information such as the remaining battery, network status, volume or notifications.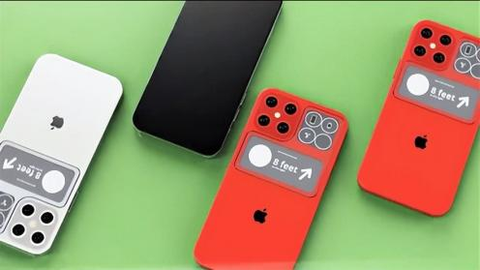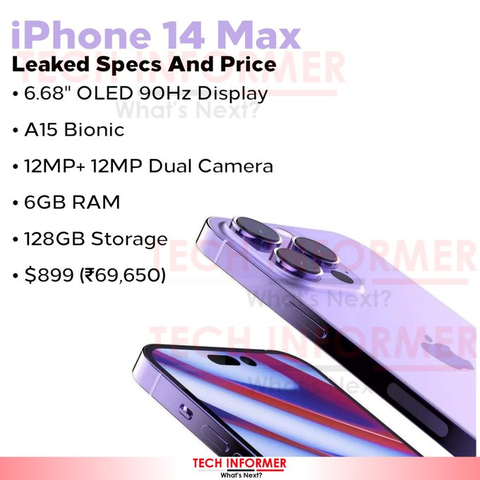 5. Apple conference on September 13
According to iDropNews, Apple has decided to hold a large-scale conference on September 13. It is known that the iPhone 14 series will launch four models.At the same time, a rendering of the iPhone 14 Pro with a punch-hole full-screen design was also exposed.
LeaksApplePro said that due to the large-scale upgrade of the new machine functions, the price of the iphone14 Pro/Pro Max will increase dramatically. He believes that the iphone14 Pro is priced at $1,099 and the iphone14 Pro Max starts at $1,199; the base iphone14 remains at $799 and the iphone14 Max starts at $899.
In addition, the conference may launch three watches including the Apple Watch Series 8 and AirPods Pro 2 wireless headphones at the same time, and the price of the latter may reach $299.