Apple is rumored to be working on a "Pro" version of the Apple Watch that will ship with the Apple Watch Series 8. The Apple Watch Pro will have a different design, a larger size, and a more expensive price.
Macrumors and 9to5Mac have reported and analyzed this rumor. According to previous news, the appearance design of Apple Watch Series 8 will not be updated, so the media put their hopes on Apple Watch Pro. Bloomberg's Mark Gurman said the Apple Watch Pro's design would be "an evolution of the current rectangular shape."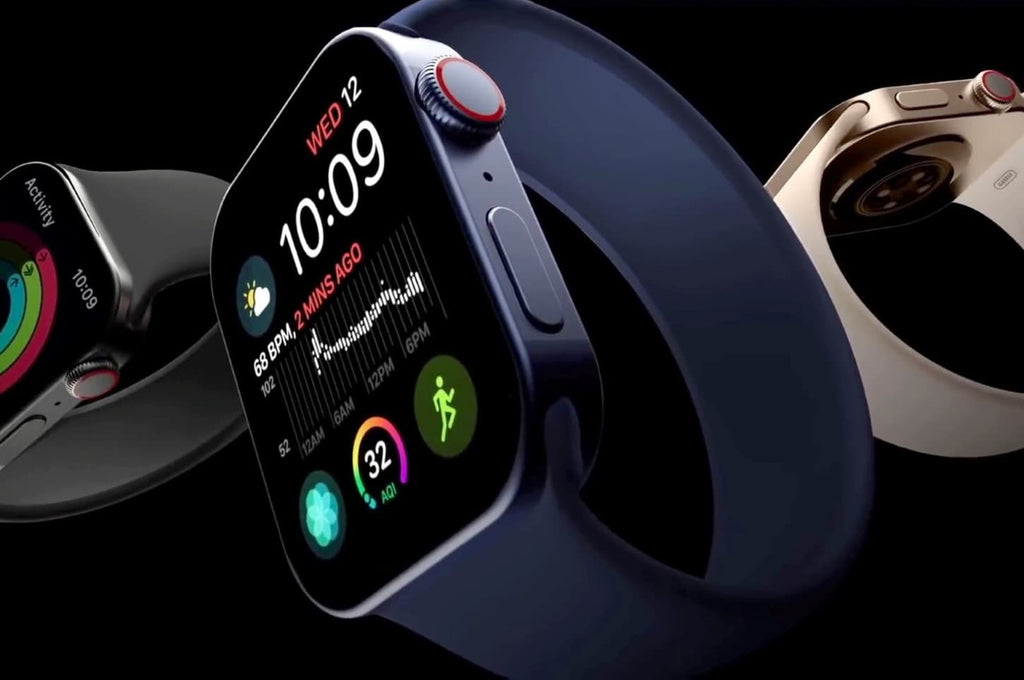 In 2021, there were rumors that the Apple Watch will have a right-angle bezel design, but this rumor has not come true. The right-angle bezel design will not be used on the Apple Watch Pro. This is the first point that the Apple Watch Pro will have a completely new design.
There are rumors that its case is so durable that it is more suitable for extreme sports people. Its case is designed for athletes, hikers, or others who regularly use their watches in extreme conditions. This material is likely to be an entirely new titanium alloy, stronger than and aluminum alloys.
In addition, it will be larger and the screen will also be made of shatter-resistant materials for improved durability. The Apple Watch Pro will be a larger size than the current 41mm and 45mm. Gurman has said it will be a little bigger than current Apple Watch models, and big enough to appeal to a subset of customers.
The diagonal screen size is expected to be 2 inches, which is larger than the 1.9-inch diagonal screen size of the current Apple Watch Series 7 and the yet-to-be-released Apple Watch Series 8. It's said to have a screen resolution of 410 x 502, and Apple may use the extra display area to display more fitness metrics on the Apple Watch's watch.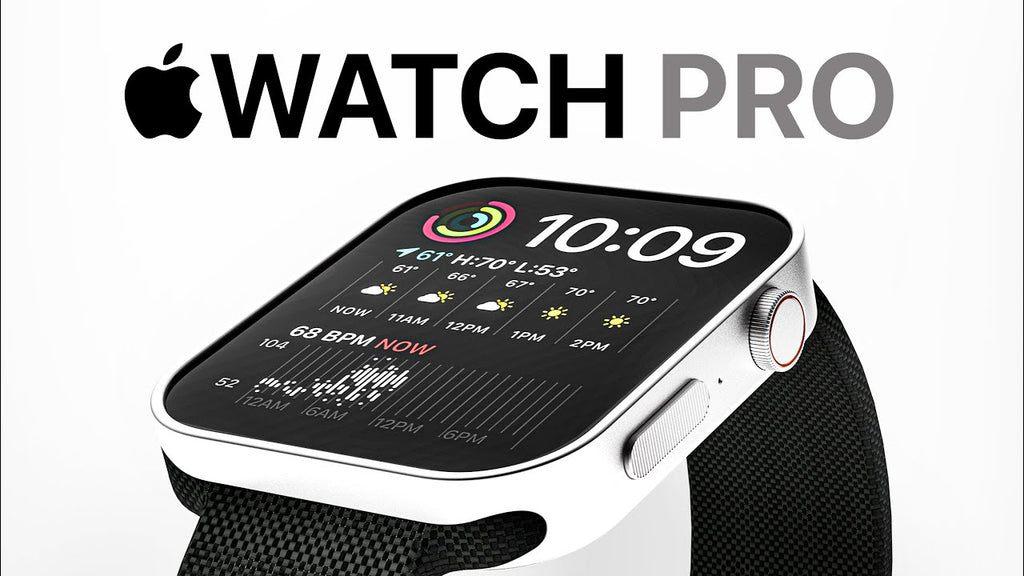 Since the Apple Watch Pro will be larger, it will likely have a larger battery to accommodate longer workouts. It is rumored that the 8-series models will use a low-power mode, and the Apple Watch Pro can even last for days.
Even if the battery life will be longer, modern people still have anxiety about the lack of power. You can also pick up the charger at home, plug it into an outlet, and charge your phone or watch. But when you go out, you will still carry one or more power banks with you.
This magnetic power bank from iWALK can charge both iPhone and Apple Watch at the same time. And This iWALK portable charger comes with an Apple charging cable and a built-in Apple Watch magnetic module, so you don't need to take two chargers or two power banks to go out, and you can even use a type C cable to charge other devices. This one magnetic power bank for iphone is enough to solve the problem of charging three devices.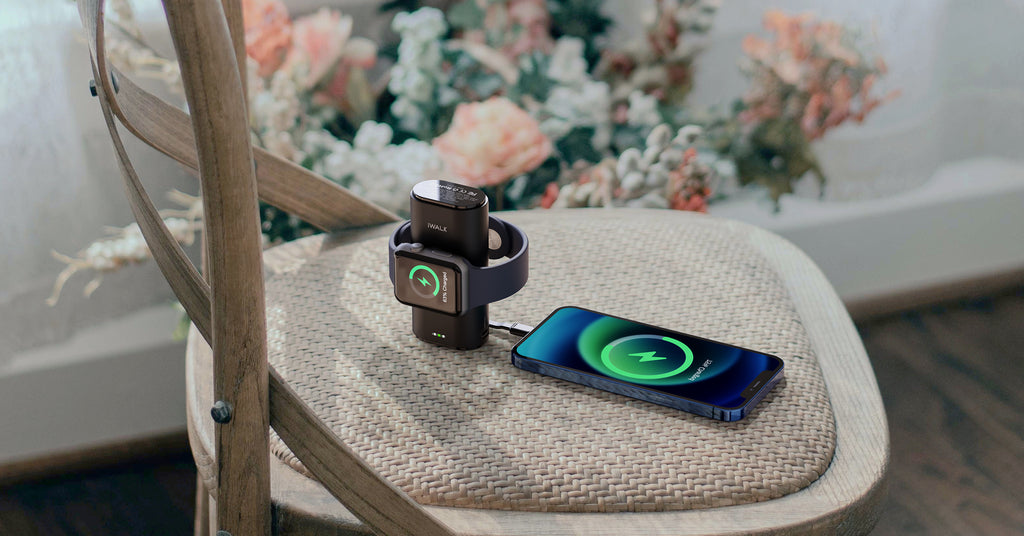 This iWALK portable charger has a large capacity of 9000 mAh, but only have a size of a bank card. Packs into pockets and bags and takes it with you. Don't worry about the battery if you have a iWALK magnetic power bank.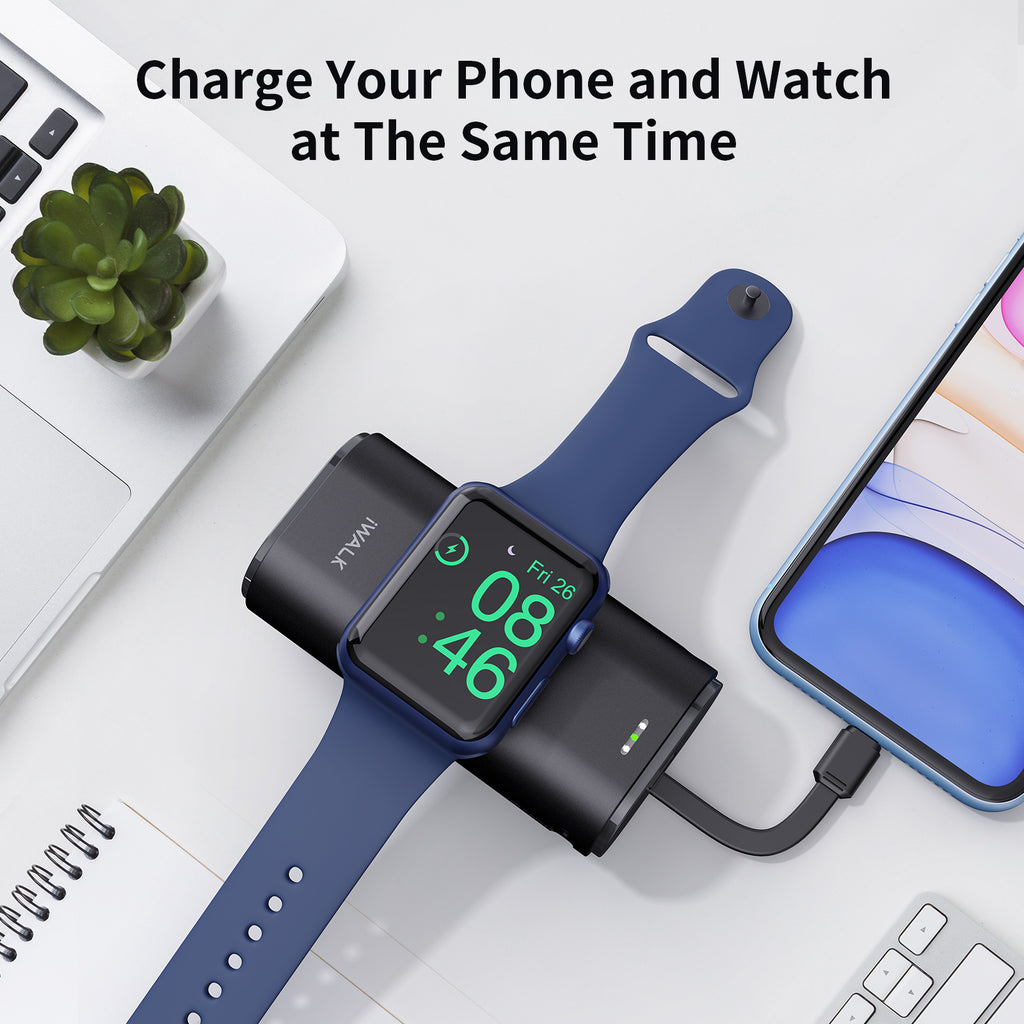 The Apple Watch Pro is expected to offer the same features as the Apple Watch Series 8, except for a larger, more durable case. Rumor has it that the Apple Watch Series 8 will feature a temperature sensor to determine if a user's body temperature is higher than normal. A temperature sensor is unlikely to have an accurate temperature reading, but it is capable of showing fluctuations in temperature over time.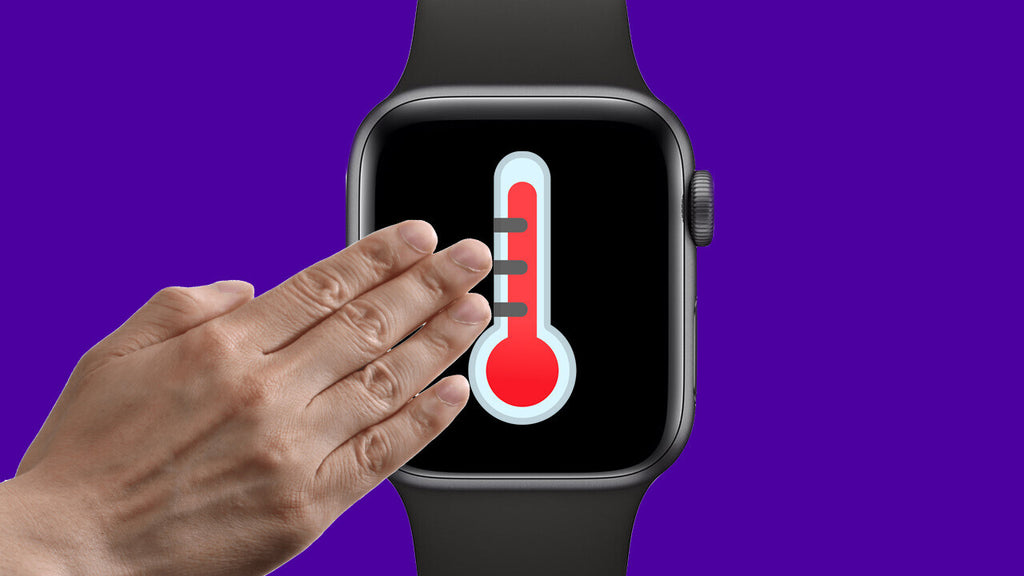 There are also rumors that the next-generation Apple Watch and iPhone may add a car crash detection feature that will use an accelerometer to detect accidents by measuring peaks in gravity. When an accident is detected, the Apple Watch can automatically call emergency services.
Apple is working on the S8 chip for the Apple Watch Series 8, but current information suggests it won't offer much performance improvement over the S7 in the Apple Watch Series 7.
The Apple Watch Pro has a larger body and a titanium case, so it won't be cheap. It's expected to cost between $900 and $999, which would be more expensive than the current $849 titanium Apple Watch Edition.
Apple plans to release the Apple Watch Series 8 and Apple Watch Pro at the same time, with the former keeping the same price as the Series 7. It's unclear if the Apple Watch Pro will replace the current Apple Watch Edition, which also features a titanium case.
9to5Mac believes that the Apple Watch is ushering in its iPhone X moment. In 2017, Apple skipped the iPhone 9 and released the iPhone X directly, because the iPhone X generation has improved by leaps and bounds compared to the iPhone 8 series. And this time around, a better screen, a new design, and the same chip sounded exactly the same as the iPhone X back then.