iWALK Black Friday Discount is Coming.
If you are ready for best 2022 Christmas gifts, here are some gifts which will have a discount on this black Friday 2022.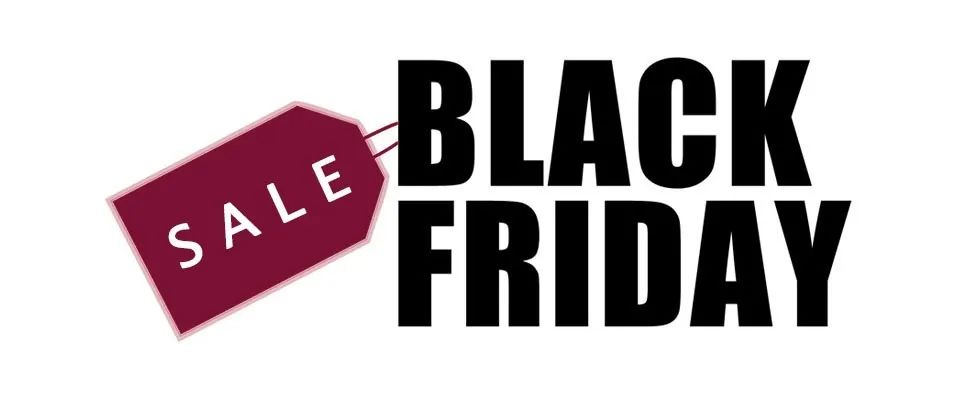 Before you know it, it's already November, and the Christmas atmosphere is gradually warming up. After all, Advent is coming, and Christmas has officially entered the countdown!
November 25th is "Black Friday". Many people who are going to start buying gifts for family and friends are probably waiting for this day. That's right, as the day with the biggest discounts before Christmas, it's a good time to buy gifts! iWALK has also prepared a big discount for you. At the same time, iWALK will recommend the most suitable gifts for you to give the best 2022 Chrismas gift to your loved ones. Without further ado, let's get to the point!
In order to make everyone have more fun shopping on Black Friday, iWALK is giving everyone a 30% surprise discount! This event includes a selection of hot-selling iWALK portable charger for iphone, including mini power banks, large-capacity power banks, fast charging power banks and many other products.
The cold winter is coming, and the mobile phone will lose power faster than usual in the cold air. Why not take advantage of the Black Friday discount day and buy the power bank you need in daily?
This Black Friday surprise discount is only valid on November 25th. Don't miss it! It's the best time to buy best 2022 Christmas gifts for your loved ones!
Christmas Gift Inspiration List
Not sure what is the best 2022 Chrismas gift to give to your family or friends? The iWALK portable charger for iphone is the right choice!
Power Bank for Girls/Women
If you're really unsure of her preferences, iWLK suggests buying practical gifts. Christmas is full of sparkling lightbulbs. At this festival, girls should also be sparkling. This pocket juice portable charger is a very classic item with a high praise rate: iWALK sparkling power bank.
This pocket juice portable charger is one of the best looking power banks you are likely to see with a very attractive sparkly finish, and comes beautifully presented in a gift box. It looks very bling. Feels solid, nice weight to it and enough to charge most iPhones once.
Power bank for boy/man
Giving your dad or husband or boyfriend a Christmas present is the biggest headache? Hmm, men's hearts are sometimes really elusive, and they are basically not stingy with the things they like, and they will buy them every day! So why not buy something they need but don't think about buying, such as a iWALK portable charger for iphone.
High quality synthetic leather makes this iphone portable charger luxurious and noble, it's stylish and will surely make a great gift for your loved ones or even a treat for yourself! This iphone portable charger is great to match your leather bag, wallet, phone case. Portable charger with built-in lightning connector, Just plug this iphone portable charger in to the phone's lightning port, no need to bother with carrying an extra cable.
Power bank for everyone
Whether you go to school, work or take care of your baby at home, you have worked hard for a whole year, so you should treat yourself well! What you usually want but do not buy, why don't you give it to yourself now! For many people who often use mobile phones, it is also a very healing thing to use a power bank that is fast and easy to fully charge, and has a super beautiful color: iWALK fast charging power bank.
This is a great good-looking cute power bank charger. It's very light weighted so handy, you can just leave it in your pocket just in case you want to use it. It attaches directly to the phone so you don't have to carry a separate power bank in your hands. Besides, it shows how much power is left digitally.
The area where you insert the connector into the phone lights up when it touches the phone so you can see where to plug it in. This cute power bank charger also charges very quickly. The connector is covered by a little plastic piece to protect it, and that piece is connected to the power bank so it doesn't get lost. This cute power bank charger is very well designed for you to use.