After campus life is over, take the summer holiday and relax, so that you can be full of energy when the new semester begins.
When you are at home on vacation, are you full of excitement? First of all, you should take a good rest for a few days, and then start to invite friends to go out to eat and drink. Or go out for a trip with your family, and you feel so happy when you think about it.
As a qualified modern person, as long as you go out, you must take your mobile phone and power bank for necessity. If you go out for more than half a day, if you don't bring a power bank, you will see that the power of your mobile phone decreases a little bit, and your inner sense of security gradually disappears. Yes, a good smartphone, a critical moment for listening to music, playing mobile games and talking on the phone! It was so spineless that it turned off without electricity, and that feeling of mental collapse was too uncomfortable.
Now, some traditional designs of iphone portable chargers are bulky and slow charging that can no longer meet the needs of a modern person. In this way, we must have a good-looking, convenient and practical iPhone portable charger. Of course, there must be adequate security. In fact, these requirements are not difficult for iWALK portable charger for iphone.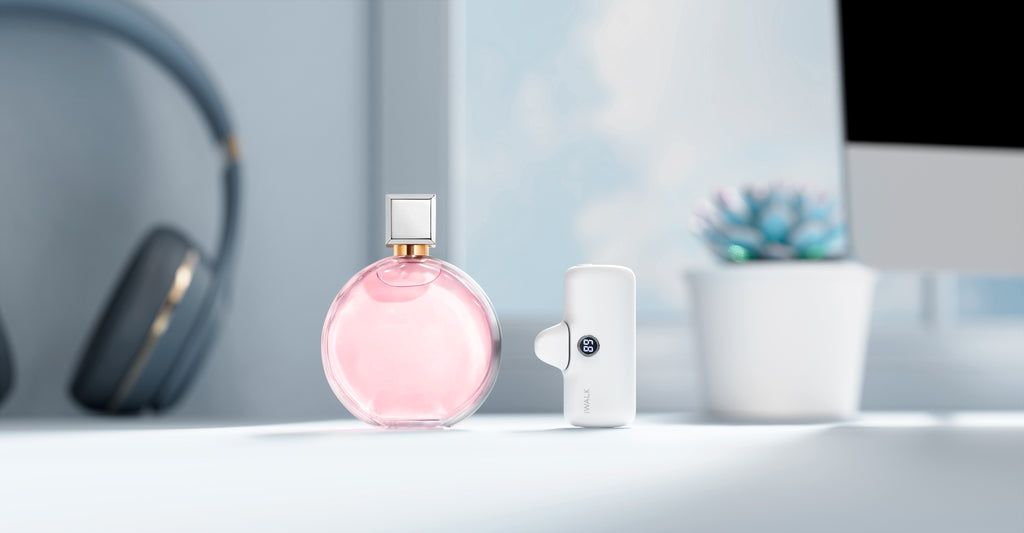 This iWALK pocket juice is going to have a new color, and that color is purple. Now this pocket juice is available in four colors: white, black, pink and purple, allowing you to be fully charged all the time and feel full of security.
It is impossible to go out without an iPhone portable charger. After all, in the era of mobile phones, there is a panic called "red power", but the traditional design has long been unable to meet the demand.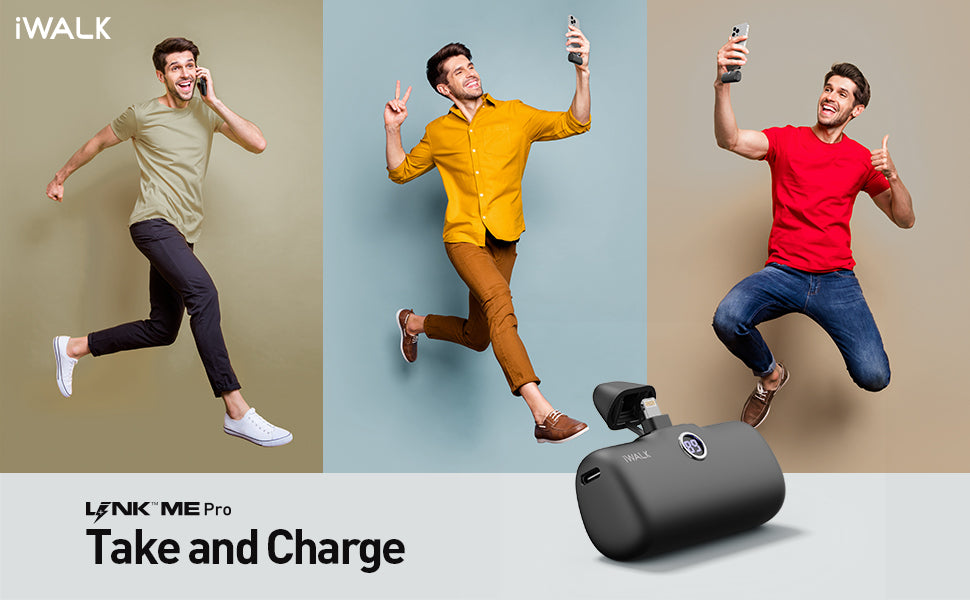 Let me introduce the advantage of this portable charger.
Lightweight and portable, only 100g, it is as light as nothing, even the smallest bag can be put, bringing you the feeling of no bundle of charge on the go.
5000mAh capacity to meet travel charging needs.
2.4A smart fast charging, charging is always one step faster.
Size: 78.6 * 51.1 * 25.8 mm, almost like the size of a lipstick, easy to hold in your hand, no burden to carry.
It can get on the plane, travel without worry, no matter how far the journey is, it has always been there.
It comes with LED Power Indicators, allowing you to easily and accurately grasp the remaining power.From now on, there is no need to guess.
It comes with lightning to reduce the burden of bringing an extra charging cable.
Just press the button to turn on the phone, insert the phone, and it can be charged.
The smooth and thin body can be easily carried in pockets and small bags without any burden.
Not only elegant white, classic black, personalized pink, but also new purple color, a total of four colors for you to choose.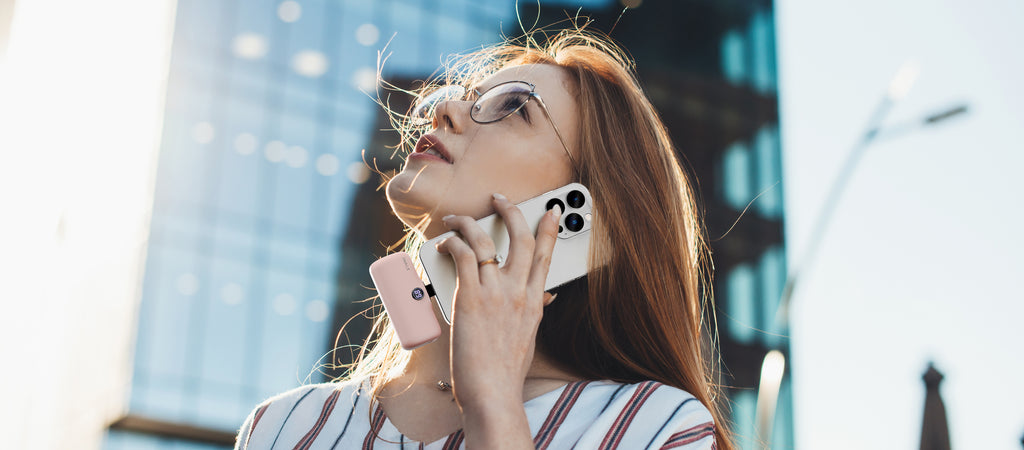 A high-quality appearance, but the quality will not fall. Ultra-rigorous core protection technology tests, eight protections for circuits, currents, and batteries are set up to efficiently protect and charge more safely, making it a power bank with the same appearance and quality as online.
A high-quality appearance, but the quality will not fall. Through the ultra-strict core protection technology test, there are eight protections on the circuit, current, and battery, which are more efficient to protect and charge.
In addition to its own lightning charging, it also has a Type-C interface. In addition to charging the power bank, it can also charge another mobile phone and can charge two mobile phones at the same time. When traveling, you can not only charge your main phone, but also your backup phone or your friend's phone.
Long trip? Lots of equipment? It doesn't matter ~ take it out, all the other ones are not needed.
This pocket juice has many seemingly simple designs, but it instantly improves the usability by a lot!
Plug the lightning into the charging port under the iPhone, and you don't need to carry the power bank all the time. Just hold the phone, and you don't have to worry about the iPhone portable charger falling off. You won't feel any inconvenience when you make phone calls or play games. You can free your hands, so that you don't have to worry about "where to put the power bank when charging the phone"
Regardless of quality or creativity, this pocket juice has received rave reviews. After starting it, you can reduce the burden by 80% when you go out!